CRITICAL STEPS TO WINTERIZING YOUR VACANT HOME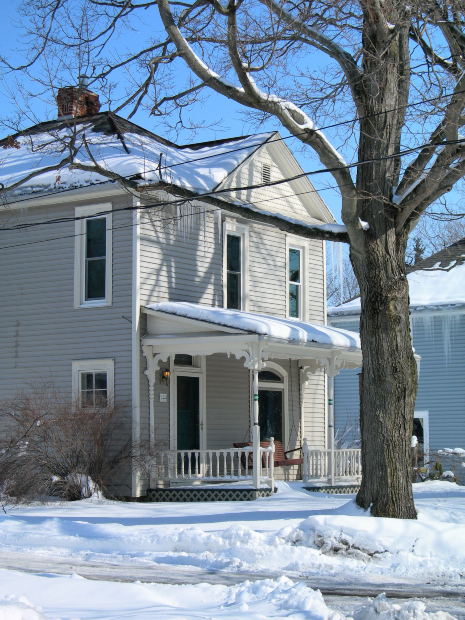 EXIT First Realty is here to provide you with information that if followed, will help ensure your home is well protected during the winter months. Vacant homes require extra attention and here is a list of things that are critical to keeping your properity in tip top shape throughout the colder weather.
Turn off water at exterior, making sure water is turned off at the main supply.
Turn off all faucets and drain all waterlines, toilets, water heater and expansion tank. Drain pools and all water features, hoses, etc.
Unplug all appliances if electric is left on to reduce the risk of a fire.
Insulate outside faucets. If heat is on, keep at a level above freezing. If there is no heat, take extra care to drain water from the washer, refrigerator, ice maker or any other item that has water.
If you have gas, you may want to shut your gas off completely.
Clean your refrigerator and freezer and leave doors slightly open. Place rodent deterrents through out and remove all trash from the premises.
Remove any flammables or fire hazards.
Close flues and dampers. Lock home at all entry points. Close windows and blinds. If electric is still on, you may want to use light timers, photo cell lights or install an alarm system that will alert incase of a breakend or fire. However, it is always best if you or a designated person visit the property often to ensure its condition.
Make sure your homeowners insurance will cover your vacant home in case of an emergency or unexpected loss.
To help you reopen your home, make a check list of all the things you have done to winterize. This will make it much easier if your home sells while vacant for the new owners to know what must be done to put the home back into an inhabitable condition.
Remember, EXIT First Realty is here to help you will all of your real estate needs.
Bowie MD Real Estate - Listings for sale and Real Estate Services in Bowie Maryland and surrounding areas. You now have free access to Bowie, MD, Ultimate Real Estate Search Engine. Google or call us today. EXIT First Realty 301-352-8100 Author:
Exit Blogger
Phone:
Dated:
December 1st 2015
Views:
173
About Exit: ...