A CLEAN KITCHEN IS A HAPPY KITCHEN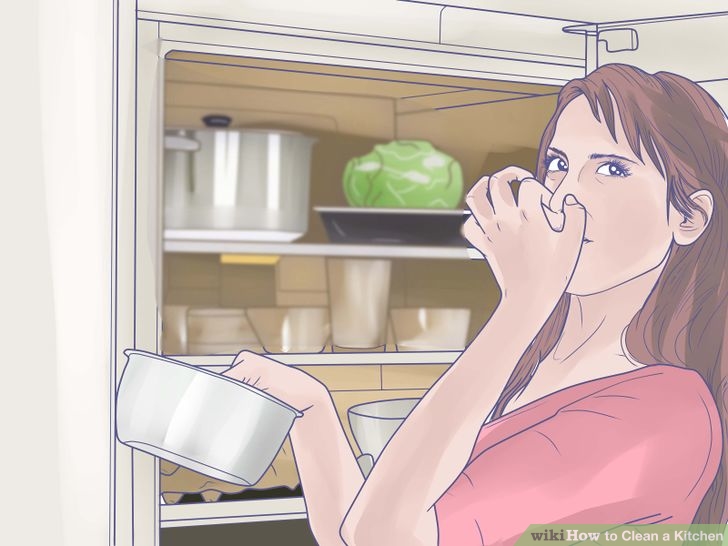 To keep your kitchen sparkling clean when you put your home on the market can be especially difficult since this is the probably the most frequently used room in your home. Kitchens can present a real challenge; since meals still need to be prepared and served daily inspite of your home being cleaned, staged and organized. With small children present, this becomes even more of a stressful endeavor.
Everyone will know to do the basics, mop the floor, wipe the counters and stove top, as well as put dishes and pots and pans away. But take a closer look; here are somethings that you will want to do, that will not need to repeat frequently, but will help keep your kitchen smelling fresh and clean. No prospective buyer will want to imagine cooking in a kitchen that is full of musty cooking smells or using an oven that has remanets of baked food visible. Your freezer can be an area that keeps and harbors smells and should not be overlooked either. Target these areas for a healthy clean kitchen.
Defrost and clean out the freezer: Click herefor a guide How to Clean a Freezer.
Refrigerator Coils: Pull out the refrigerator and clean the coils. Be sure to unplug the refrigerator first to avoid any shocks. The coils are usually at the bottom under the grill or in the back. Simply vacuum away any dust or dirt build up with a vacuum with attachments.
Oil Wooden Cabinets: Keep your wooden cabinets looking great by applying a thin layer of citrus oil. Use a soft cloth to apply and a clean cloth to remove any excess oil from the surface.
Trash Cans: Wash out and sanitize your trash cans to keep them smelling fresh.
Oven/Stove Cleaning: In addition to cleaning the inside of the oven, look at the exhaust vents. Clean the grease traps and vents as well. Pull the oven out and clean behind the unit to remove excess dust and debris that has dropped/dripped down over the months.
Drains: Remove build up and odor causing growth with a quality drain cleaner. There are also a variety of chemical free options, such as baking soda and vinegar.
Microwave Cleaning: You can heat a cup of water to soften any harden food on surfaces and then wipe them down with a sponge. Place the turn table in the dishwasher to thoroughly clean.
Organizing your cabinets and getting rid of any clutter, extra bags, plasitc containers, etc. will also give your kitchen a neater appearance. You may want to pack some of your seasonal kitchen items or pots and pans and dishes that you won't be needing until after your move to make your kitchen seem as spacious as possible. Buyers will want to see as much counter space as possible. All of these things will add to the attractiveness of your kitchen. You do not need to spend a ton of money, just a little time and effort will payoff big.
Rememer, when you are ready to relocate, EXIT First Realty agents are here to help you with experience, integrity and knowledge. Let us help you with all of your real estate needs.

Bowie MD Real Estate - Listings for sale and Real Estate Services in Bowie Maryland and surrounding areas. You now have free access to Bowie, MD, Ultimate Real Estate Search Engine. Google or call us today. EXIT First Realty 301-352-8100 Author:
Exit Blogger
Dated:
March 23rd 2016
Views:
1,484
About Exit: ...